Cycling might be one of the most versatile activities you can engage in. It can be fun and leisurely or an intense adrenaline rush. It can be done by anyone, no matter their age or needs. No license is required and aside from the bike itself and a helmet, it's a relatively inexpensive sport. In fact, you can go to your local bike shop, walk out with your new bike, and ride it home! Even though riding a bike is an easy sport that can be enjoyed by just about everyone, it doesn't mean that it's absolutely safe, accidents can and do happen. Most cyclist-related accidents result from one of the following: reckless motorists, swinging car doors, and negligent pedestrians.
While no two accidents are the same, the way police and insurance companies treat accidents between a cyclist and a pedestrian follow a common trend: determine who failed to execute their respective duty of care. Simply being a pedestrian or a cyclist plays little role in who is at fault. When bodily injury or property damage are involved, the court or an insurance company will try to assign fault by judging which party broke their respective duty of care. A simple fact of you being a cyclist or a pedestrian does not determine the fault. In such cases, courts and insurance companies apply the law of negligence to each party involved in the accident.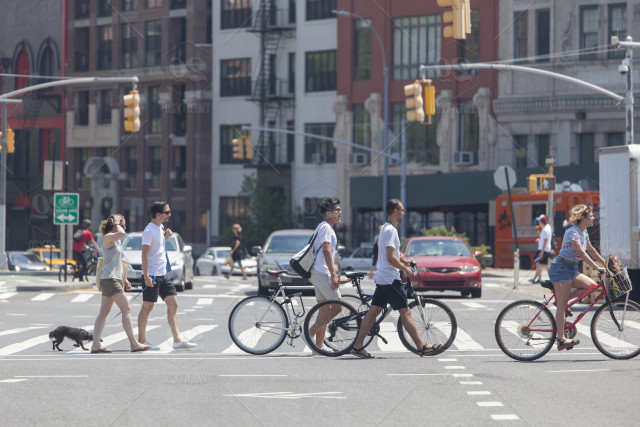 Traditionally, only one party is considered responsible for an accident by courts and insurance companies. However, the modern approach to ruling such cases in many jurisdictions recognizes that in many cases both the cyclist and the pedestrian may be at fault. For example, if a cyclist hits a pedestrian who suddenly stepped into the bike lane outside of an intersection, the cyclist can claim that pedestrian breached his duty of care. It may also turn out that the cyclist was riding with incorrect tire pressure or failed to maintain the bike resulting in increased braking distance. This would be considered negligence on the cyclist's part and the cyclist may be required to bear some of the responsibility.
Cyclists should always exercise reasonable care when riding. There are many ways a cyclist can breach his duty of care that could result in negligence.
Here are the most common ones:
Riding a poorly maintained bike

Running a red light or a stop sign

Distracted riding (i.e. using a cellphone)

Failing to yield the right of way

Not obeying directional or traffic control road markings

Riding under the influence

Not having proper lighting while riding at night

Not wearing safety equipment (helmet) when required
Keep in mind that no state has a universal bicycle helmet law. Twenty-nine states don't even have a law for bicycle helmet use! Use the map below to determine if your state has a bicycle helmet use law, and if it applies to you.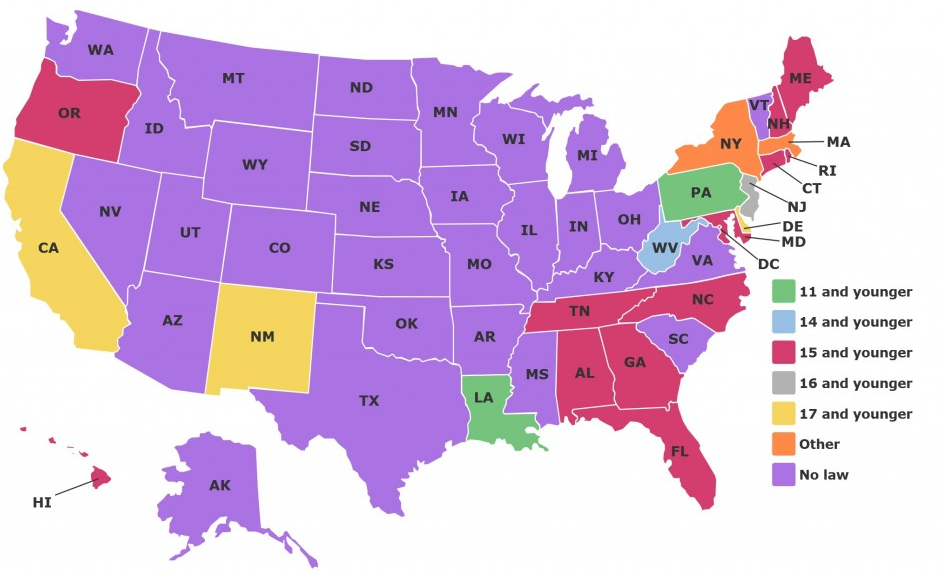 Pedestrians, like cyclists, also owe duty of care to other people who use sidewalks and roadways. The approximate amount of attention and care a pedestrian should exercise must correlate with anticipated consequences or the danger that is to be avoided.
The most common examples of pedestrian negligence are:
Ignoring traffic signals at intersections

Not using marked crossroads

Not walking in designated areas (i.e. sidewalks or, in the absence of sidewalks, the side of the road facing oncoming traffic)

Crossing roadways despite oncoming traffic

Intoxication
If you're involved in an accident with a pedestrian who you believe has failed to exercise reasonable care, make sure to document the circumstances as they might be instrumental to absolving you from liability.
Beware that pedestrians' duty of care or amount of care to be exercised also depends on the circumstances. For example, certain weather conditions might make it difficult for the pedestrian to hear or see his surroundings clearly.