Commuting to work, school, or just running errands by bicycle can be an exciting commitment. There are however many factors to be considered to make your ride more enjoyable.
It is important that you have a bicycle that can meet your needs and is up to the job of commuting. If you are heading to the supermarket by bicycle to purchase groceries or other household items, you will need plenty of cargo area to return home with your goodies. Such an errand requires a bike that is stable and comfortable for the trip.
If your commute will take you from home to work each day on a route to include busy streets with cars and people, you would be better off riding an urban (hybrid) bike with an efficient set of brakes than you would be with a cruiser bike equipped with a coaster brake. When commuting in wet conditions, disc brakes are highly advised, as they offer better braking power in those conditions.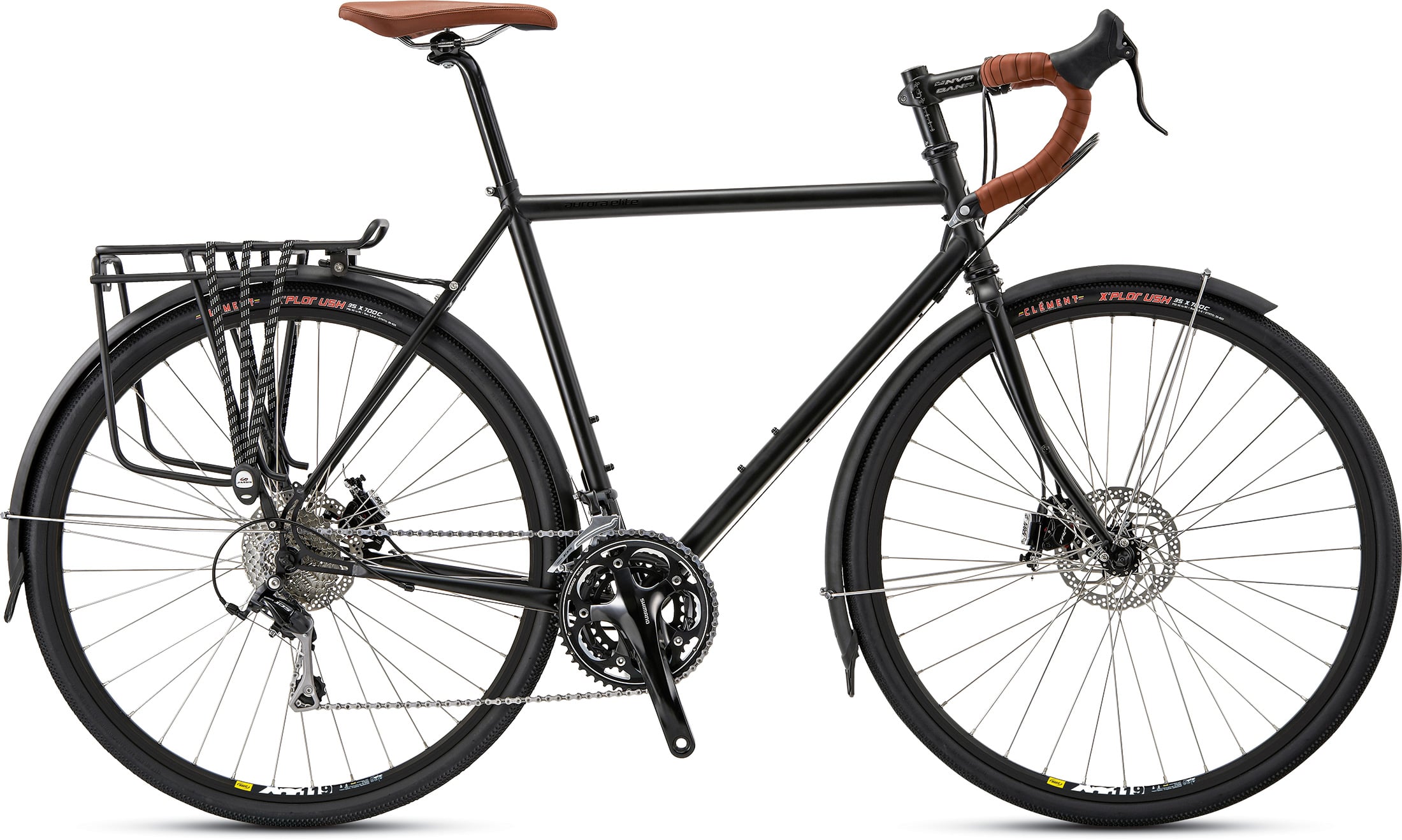 Selecting appropriate riding gear is almost as important as choosing the bike itself. A sturdy helmet is critical, but also keep in mind that any helmet is better than no helmet at all. Before riding your bike, be sure to purchase a helmet and always wear it whenever you cycle; it might not look sexy but it will keep your noggin in one piece in case of an accident. When shopping for a helmet, you will likely notice a significant price range of available helmets. The price is largely dictated by the weight and the brand of the helmet, a more expensive helmet is not necessarily better. All helmets available for sale in the US must adhere to CPSC or Snell standards so they all offer a very comparable level of protection. If you plan on wearing glasses while riding a bike, make sure to try on a helmet with glasses on. It's very easy to make a mistake of buying a helmet that simply doesn't work with your eyewear.
A pair of riding gloves is also a good idea. In the event that you have an accident and your hands make contact with pavement, you will be very thankful that you chose to wear gloves. Finally, when riding in traffic, always wear a brightly-colored jacket or vest. Doing so will not only make you more easily visible, but will serve as a reminder to others to pay attention and to be mindful of cyclists.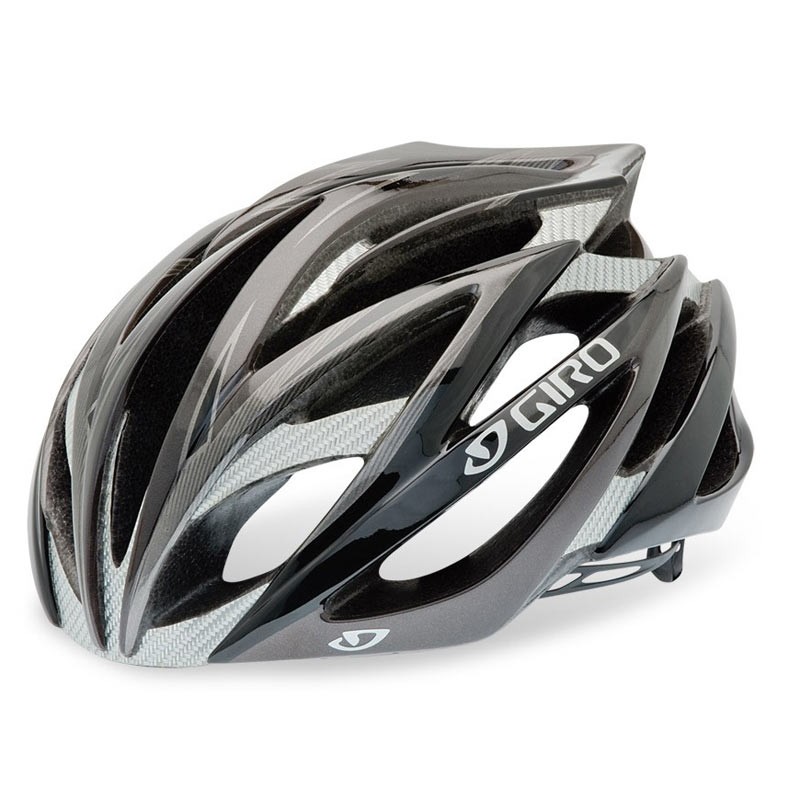 Short-distance commutes may not require a change of clothes. However, if you break a sweat on your travels, your fellow workspace friends would most likely appreciate that you change your upper body clothing. So when you get to your destination, a visit to the bathroom for a quick birdbath and change of clothes is essential.
A big word for a little bit of stuff, but you will need a good backpack or panier to carry your non riding clothing and other belongings safely from point A to B. The "other belongings" should at the very least include a spare tube, tools to change a flat tire, a hand pump to inflate the new tube, a small tool set to work on parts of the bike that need adjustment, a good sturdy locking device (more on this in a minute), lights, and flashing reflectors to keep you visible after daylight has escaped you.
There are many options to purchase your commuting gear. Velotransit in Seattle, who specializes in commuting bags that are both handmade and made in the USA, is a good site to view various commuting accessories.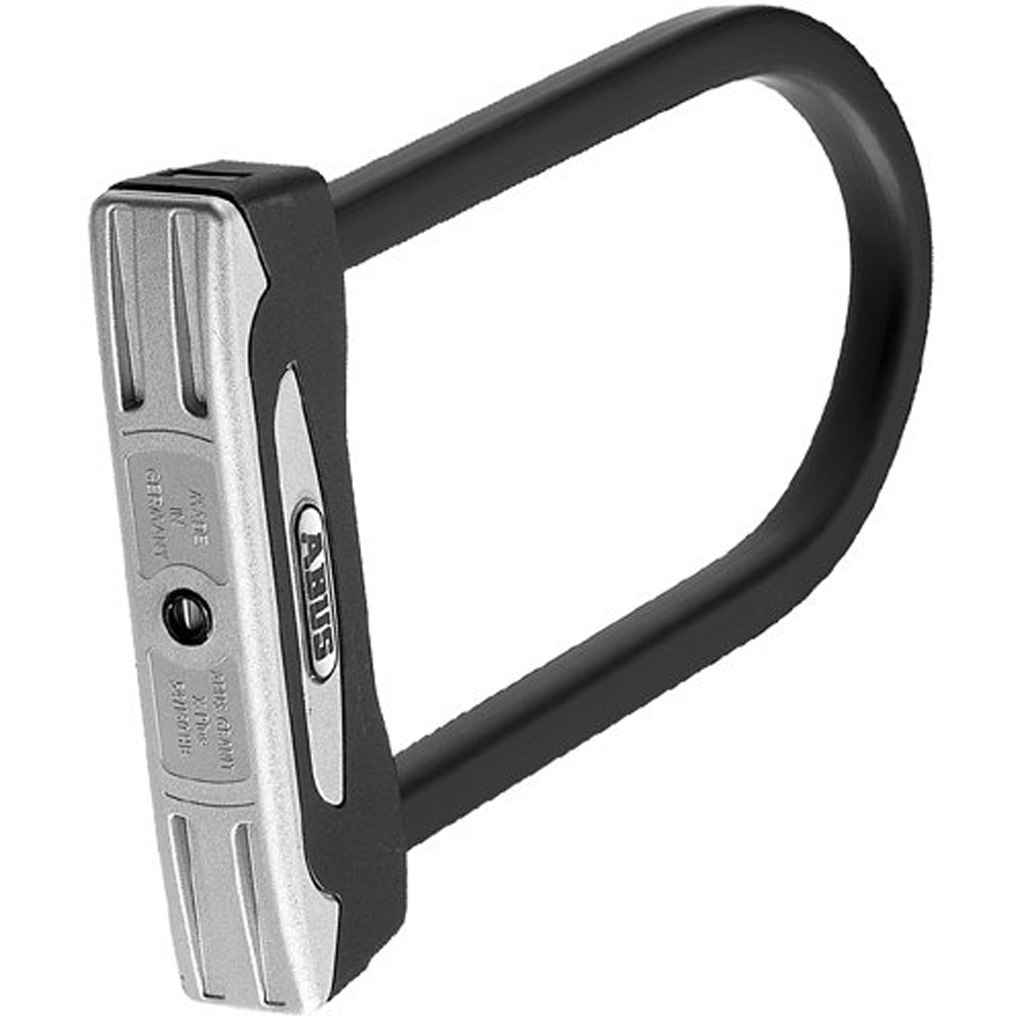 A good lock only buys you time. If you locked your bike in a visible location with lots of pedestrian traffic, then a good lock can persuade a bike thief to move on to an easier target. If possible, purchase a strong U-style lock made of hardened steel, combined with a cable to secure the wheels while the U lock secures the frame to an immovable object. Abus U locks are a good example of quality and pricing.
The U lock should be fitted snuggly to avoid leverage to break the lock and the key slot should face the ground, giving less access to the key slot for a lock cylinder assault. Prices for a good locking system start around $75, the better locks running more than $100. And remember—no lock is perfect. Gizmodo tested them all with the same result
If you bring your bicycle inside at your destination, you might still have a ride home at the end of the day. Inside or on the street, always lock your bike up securely when it is out of your sight.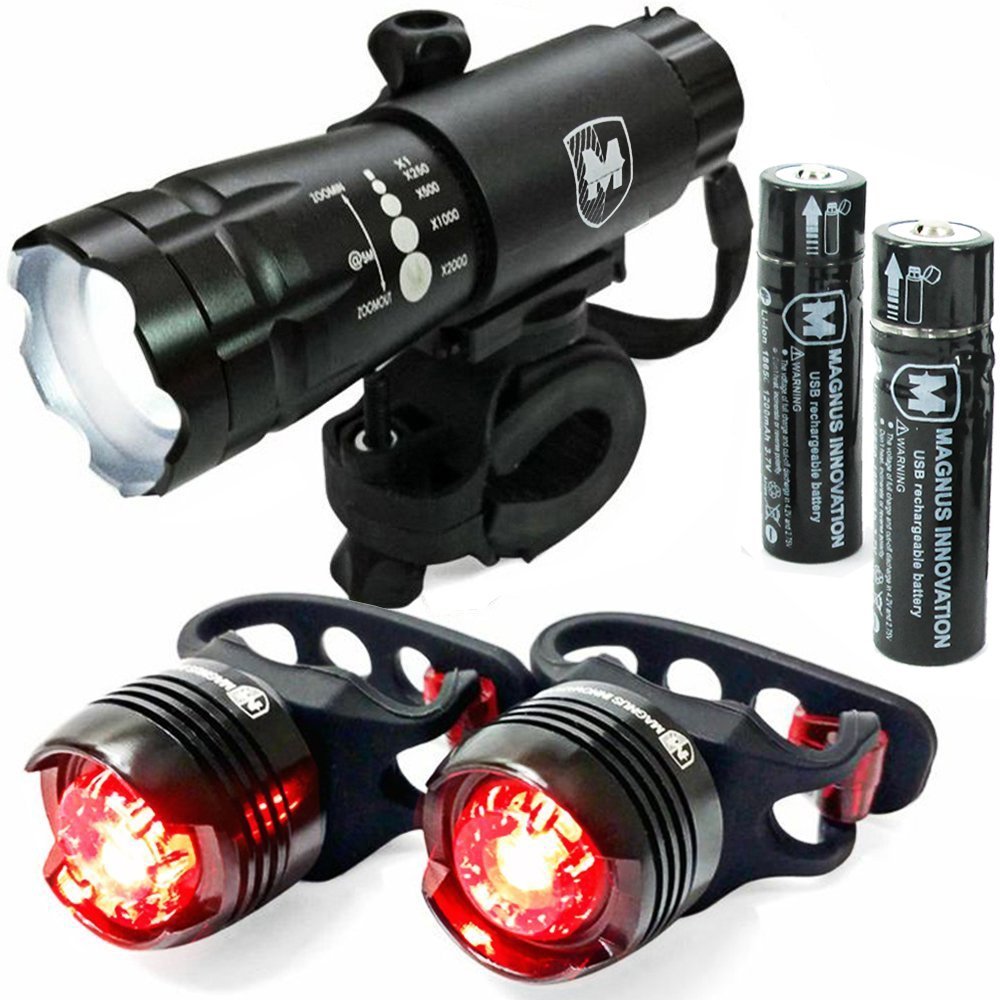 Like helmets, there are hundreds, if not thousands, of bike lights to choose from. The type of light you purchase does not matter as much as whether or not it meets your needs. When choosing a bike light, always consider factors such as durability, water resistance, brightness, and battery life. Be sure that is will last the duration of your commute, both to and from your destinations. Also be sure to have the lights you need, including headlights, taillights, and supplemental lighting and that you've covered the "be seen" and "to see" categories.
Headlights are secured to the front of your bike and serve two purposes: to be seen and to actually see where you are going. To ensure that motorists and other traffic see you, blinking lights commonly referred to "blinkies" are usually used. In addition to blinkies, you should have a headlight to light the direction in which you are riding. These lights are usually a steady flow of light. Taillights are affixed to the back of your bicycle and are almost always red, blinking lights. Supplemental lighting can be attached to pedals, spokes, helmets, etc. and includes reflectors, Hokey Spokes, and xenon strobe lights. When it comes to lighting, you can never be overdressed.
Appropriate lighting can often be the determining factor in whether or not you arrive safely to your destinations. Always commute with the appropriate lighting and be prepared to ride in the dark. Do not expect for blinkies alone to be sufficient lighting and at the very least travel with blinkies, directional headlights, and taillights.
If you have an inexpensive commuting bicycle you can check with your home or renter's policy to see if the policy will cover theft of the bicycle at home as well as away from your home. Most home policies will cover a low value bicycle at your home, but very few include theft away from the home. To completely protect your bicycle against almost anything, anywhere, at any time, check into a Velosurance policy, a stand alone, damage, loss, and liability bicycle insurance policy available to cyclists in the USA.

You purchased a nice helmet, a 21 speed commuter bicycle with disc brakes, lights, flashing reflectors, a strong lock and cable, bike commuter insurance, and two paniers for your belongings. Google has mapped out your route, it's day one of commuting by bicycle and you are headed out. Enjoy the ride!