You walk around the corner to where you left the bike securely locked and that feeling hits you in the pit of your stomach. The bike is stolen.
Your initial thought is "maybe I didn't leave it here, maybe I left it at the other bike rack" but no, it was left at this bike rack as evidenced by the cut cable lock lying on the ground.
1. Call the police
The first thing you must do is to call the police and make a detailed police report. If you have home insurance you might be able to make a theft claim and the insurance company will rely on the police report for details of the bike and the theft. If you have Velosurance we will also need the police report.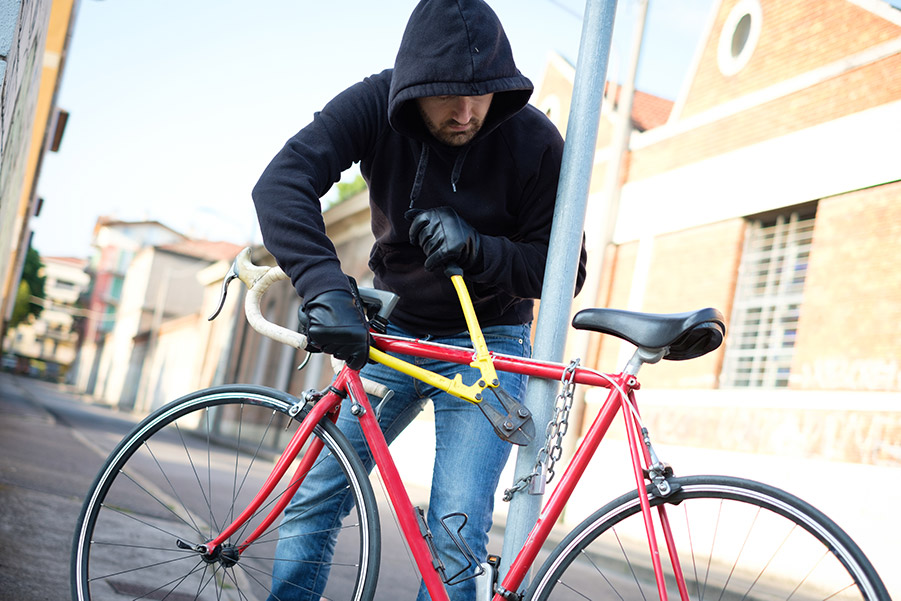 2. Call your homeowners insurance agent
Next, call your home insurance agent and ask what type of coverage might be available for the theft of a bicycle. Don't rush into a claim. There are several issues you need to discuss with your insurance agent, such as, "if I make this claim what is the deductible and how much will I get paid by the insurance company".
3. Do the math
If your bike was worth $1,000 and the home insurance policy deductible is $1,000 then no need to make the claim. If this is the case you must tell the agent "do not submit a claim", reason being, if the claim is submitted and even though the company will not pay you anything there is still a claim on your record and that can cause higher premiums in the future.
Your decision on whether to make the claim will be based on the potential reimbursement from the insurance company balanced against future premium increases. A claim free discount of 10% on a $2,000 policy premium over 5 years while the claim is on your record is $1,000 so to make a claim your potential reimbursement by the insurance company should exceed the downside of 5 years of increased premiums. Do the math and think long term.
The alternative to a limited protection home insurance policy is to insure the bike with a Velosurance policy that is specifically designed to insure bicycles.
Velosurance was founded because after 20 years of general insurance the owners never had a happy customer after making a home insurance claim for a bicycle. Velosurance offers a bicycle insurance policy that covers just about anything that can happen to your bicycle at premiums that start at $100 a year.
Alternative transportation is on the rise as well as bicycle theft. The FBI estimates that a bicycle is stolen every 2.8 minutes, and that's just the bike thefts that are reported. Thieves recognize and target high value bikes and a good strong lock is only a small deterrent to a thief determined to steal your bike.
Read here for suggestions on how to securely lock your bicycle.