How important is the warranty? Are all warranties the same? What does the warranty really cover? These are the questions that most consumers ask when shopping for a bicycle or any other high-ticket items. Since bicycle warranties are more nuanced than those of home appliances and even automobiles, read on before buying your next bike; doing so might save yourself stress and headaches later.
A warranty is a promise to you, the consumer, from the manufacturer of the bike, and it assures that if a covered component fails due to a defect in manufacturing or workmanship, it will be replaced or repaired free of charge. Unfortunately, such a promise usually comes with a number of conditions and limitations.
To manufacturers, warranties are marketing tools used to retain customers and build brand loyalty. They are also a source of additional revenue with a relatively low risk. Consumer studies have shown that a warranty often serves as a moderator in the ultimate choice decision when shopping for high-priced items.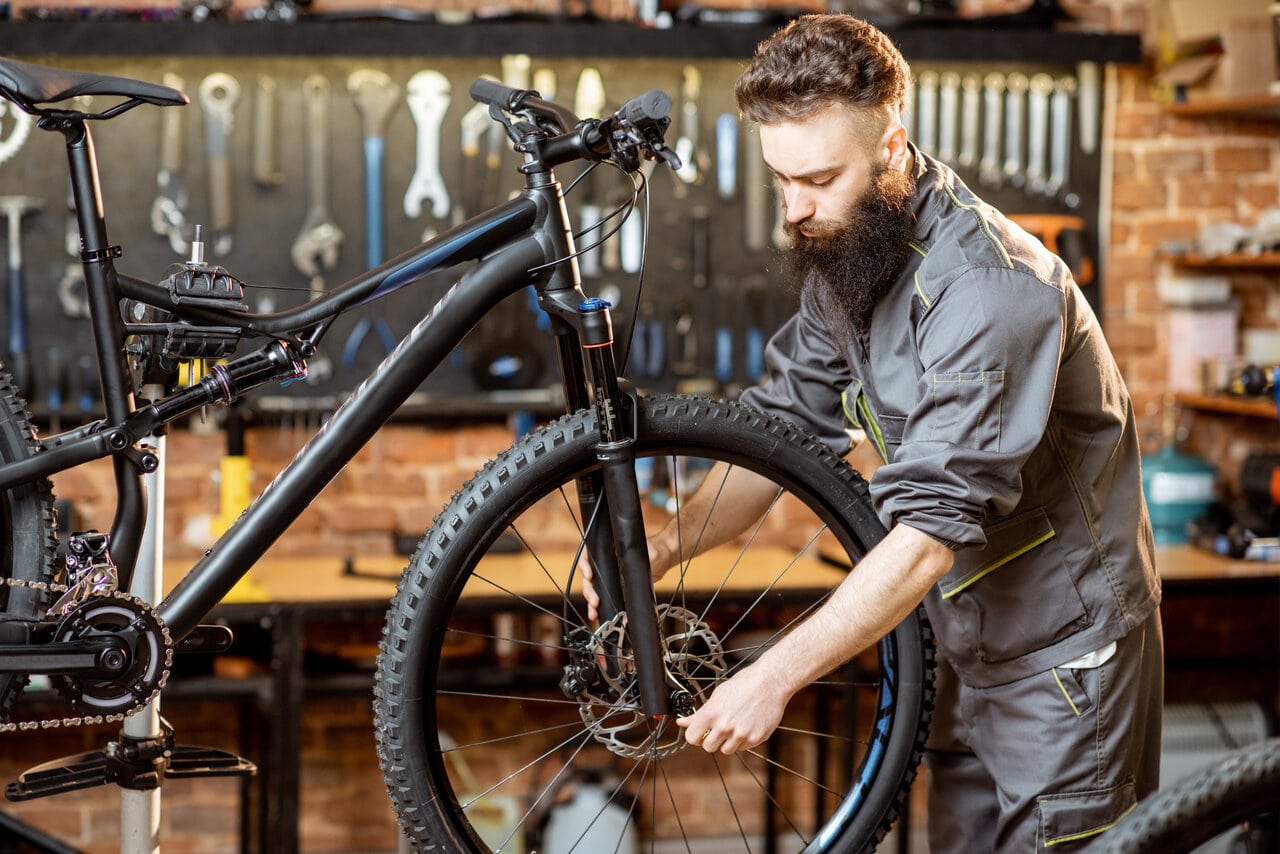 When it comes to bicycles, there are various types of warranties, such as Lifetime Warranty, Limited Lifetime Warranty, Limited Warranty, or Limited Crash Damage Warranty. Various components of a single bicycle may carry one or more of the above. For example, while a frame might have a lifetime warranty and qualify for crash replacement pricing, the drivetrain components may have a two year limited warranty provided by the manufacturer of said drivetrain, and not the bike manufacturer.
Lifetime Warranty, sometimes known as the "full warranty" is coveted by consumers, but unfortunately, it doesn't always mean what they think. The word "lifetime" is interpreted by various manufacturers differently: for some, it may mean the duration of time that the original purchaser owns the product, and for others the expected life of a product, usually determined in testing. In some cases, lifetime means the length of time the manufacturer continues to produce the product. When the product is discontinued, the manufacturer continues to cover the product for a time specified in the warranty document. When considering a product with a lifetime warranty, it's prudent to review the warranty statement to understand the true meaning of "lifetime." It's very rare that "lifetime" literally implies a lifespan of a human.
One step down from a Lifetime warranty is the Limited Warranty, sometimes known as the "limited lifetime warranty." This type of warranty may be limited to just the specific parts, certain types of defects, and the duration of coverage. What exactly gets limited depends on the particular manufacturer and specific product; that's why it's important to read the whole document, including the fine print. The exclusions will often include cosmetic defects, wear and tear, accidental damage or improper use, and a time-limit on coverage. Another critical condition to look out for is the attachment of the warranty to the original owner, making it impossible to transfer the warranty to another buyer, potentially lowering the resale value of a bike.
Some bicycle manufacturers offer a limited warranty to cover crash damage, mostly applied to frames and wheels, which are the most expensive components of the bike. Crash replacement is simply a deep discount but generally a very welcome coverage, especially if you're prone to crashing. By offering a crash replacement discount, the manufacturer attempts to retain the bike owner as a customer.
Bike manufacturers will always attempt to replace your crash components with identical or similar ones, but if the component has been out of production for a long time, or out of stock, you might be out of luck. In some situations, you may receive an offer to upgrade your frame or wheels to a modern equivalent. If this offer is presented to you, make sure that your remaining components will transfer over to the frame or the new wheels will work with your existing frame; the industry rapidly undergoes changes that make many components obsolete.
As simple as a bike may look, it's comprised of hundreds of parts, grouped into a few dozen individual components. Apart from the frame, most components on a bike are manufactured by third-party suppliers, most of which carry their own individual warranties.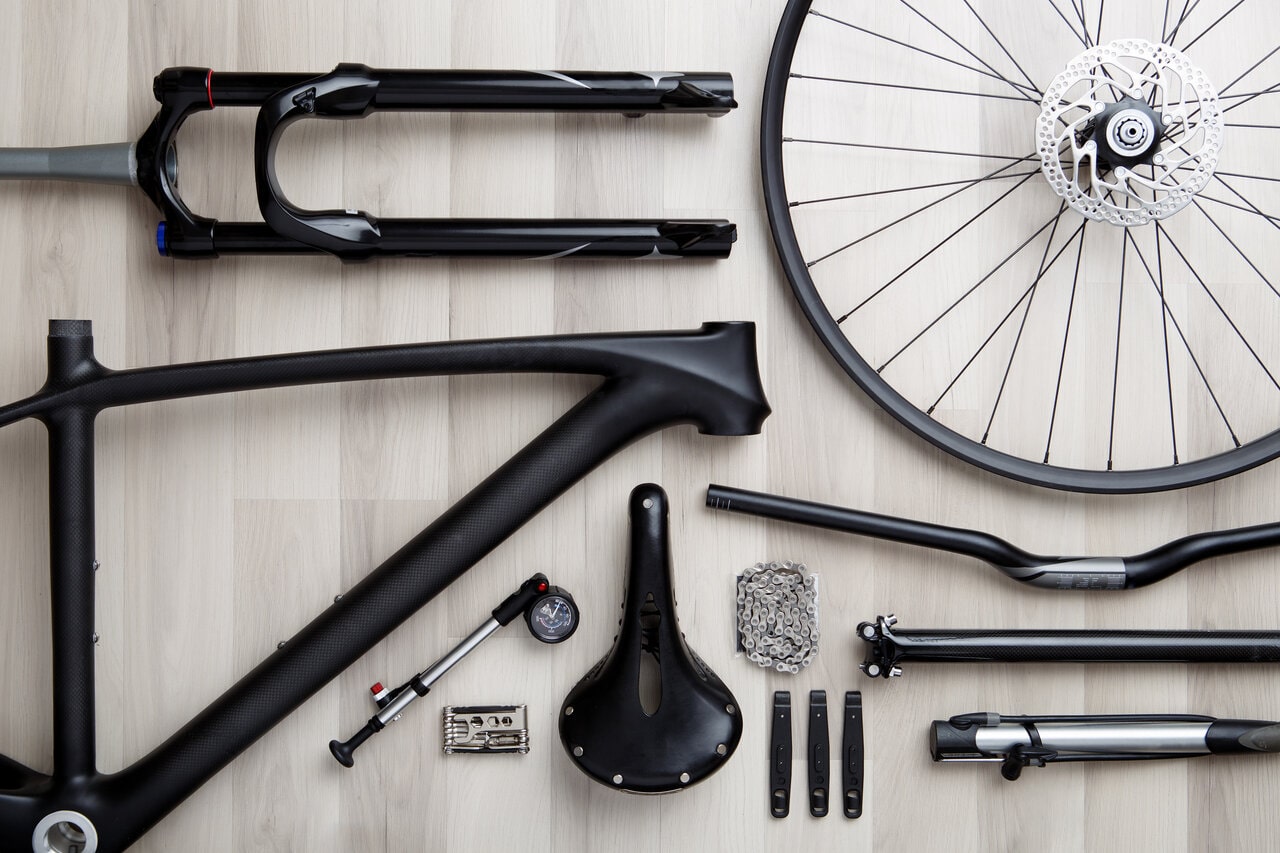 While most large bicycle manufacturers offer lifetime warranties on the frame and sometimes wheels, the drivetrain, brakes, and nearly all other components will normally carry a limited warranty from their respective manufacturers, such as Shimano or SRAM. Motors and batteries, even coming from the same manufacturer, may carry a limited warranty with significantly different parameters.
See the table below for warranties from various component manufacturers:
| Brand | Warranty | Crash Replacement |
| --- | --- | --- |
| Shimano DuraAce | 3 years | No |
| Shimano | 2 years | No |
| SRAM/Zipp/RockShox | 2 years | No |
| Campagnolo | 3 years | No |
| Fox | 1 year | No |
| Mavic | Lifetime/2 years * | Yes |
| Reynolds | Lifetime/2 years * | Yes |
| Enve | 5 years | Yes |
| Garmin | 1 year | No |
| Manitou | Lifetime/2 years * | Yes |
| Hayes | Lifetime/2 years * | Yes |
| DT Swiss | 2 years * | No |
* Various components may carry different warranties.
Most manufacturer warranties attach to the bike's original owner and cannot be transferred to a new owner. This pill is tough to swallow when it comes to shopping around for used bikes, especially high-end ones. Some manufacturers are coming around and making changes. For example, some manufacturers offer a lifetime warranty, while the second owner gets a Limited Warranty, which could be as little as the remainder of the 2 year period from the date the original owner purchased the bike.
A warranty is a promise to you from the manufacturer, and not the shop where you bought your bike. In this case, the shop is a dealer who is authorized to perform warranty work, but can't authorize it—only the manufacturer can. When you take in a bike with a defective part, the shop will evaluate the situation and when appropriate, will file the claim with the manufacturer. Most bike shops can immediately identify whether your claim will be covered by the bike's warranty. Unfortunately, not every bike shop will file claims on your behalf, so when in doubt, take your bike to the shop where you bought it, or at least another shop that carries the brand of your bike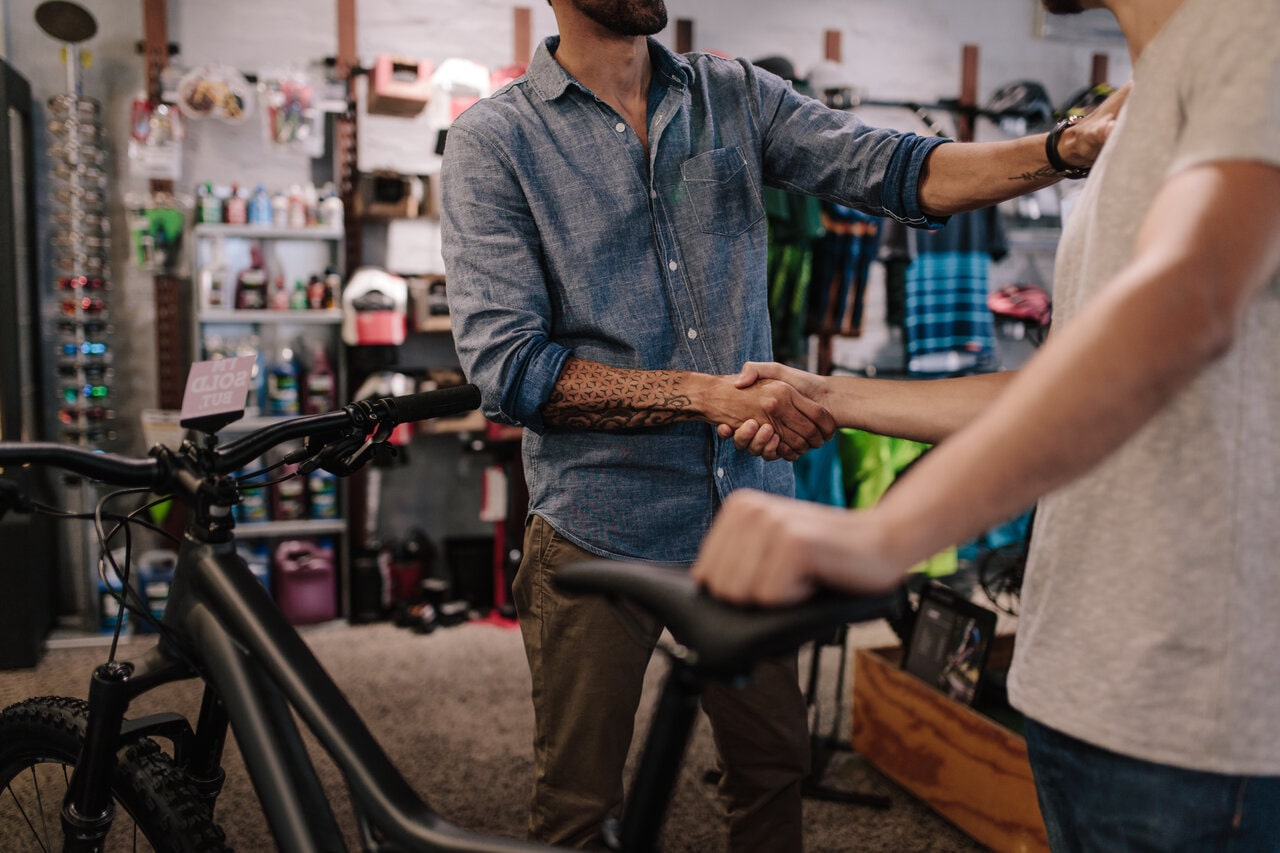 If you bought a bike from a direct-to-consumer brand, you can't take it to a local shop and expect the work to be covered under warranty. Instead, you will need to reach out to the online retailer's warranty department and follow their process, which may vary depending on the circumstances. If a repair is common and can be performed by any reputable bike shop, you may receive replacement parts in the mail and pay the shop for labor. Some brands will even refund the labor costs, so make sure to keep your receipt. If a problem is more complex, such as an issue with a proprietary e-bike electrical system, you may be required to pack up the bike and ship it to the manufacturer's repair facility.
Warranty contracts are often lengthy documents that sometimes are challenging to comprehend. Luckily, a clear listing of exclusion is mandated by most regulations, so if in doubt, start with that section first, as it will clearly outline exactly what the warranty will not cover.
Most warranties have a number of reasonable exclusions, which protect the manufacturer from questionable and fraudulent claims and save everyone time. For example, nearly all warranties do not cover products that have been modified, poorly maintained or neglected, abused, or involved in accidents.
A particular warning to home mechanics is that all warranties will deny coverage if the damage was caused by improper assembly or repair, or lack of technical skill, competence, or experience of the user. If you don't feel confident wrenching on your bike, don't take the risk and take it to a qualified bicycle repair shop.
Lack of maintenance is a very common cause for warranty denial. If you bring a bike that is experiencing shifting issues but the chain is rusty, that claim will undoubtedly be denied. A suspension fork that has never been serviced but is now not holding air will also not be covered by warranty. All bicycle component manufacturers publish scheduled maintenance intervals and you're expected to adhere to them if you want to keep warranty coverage.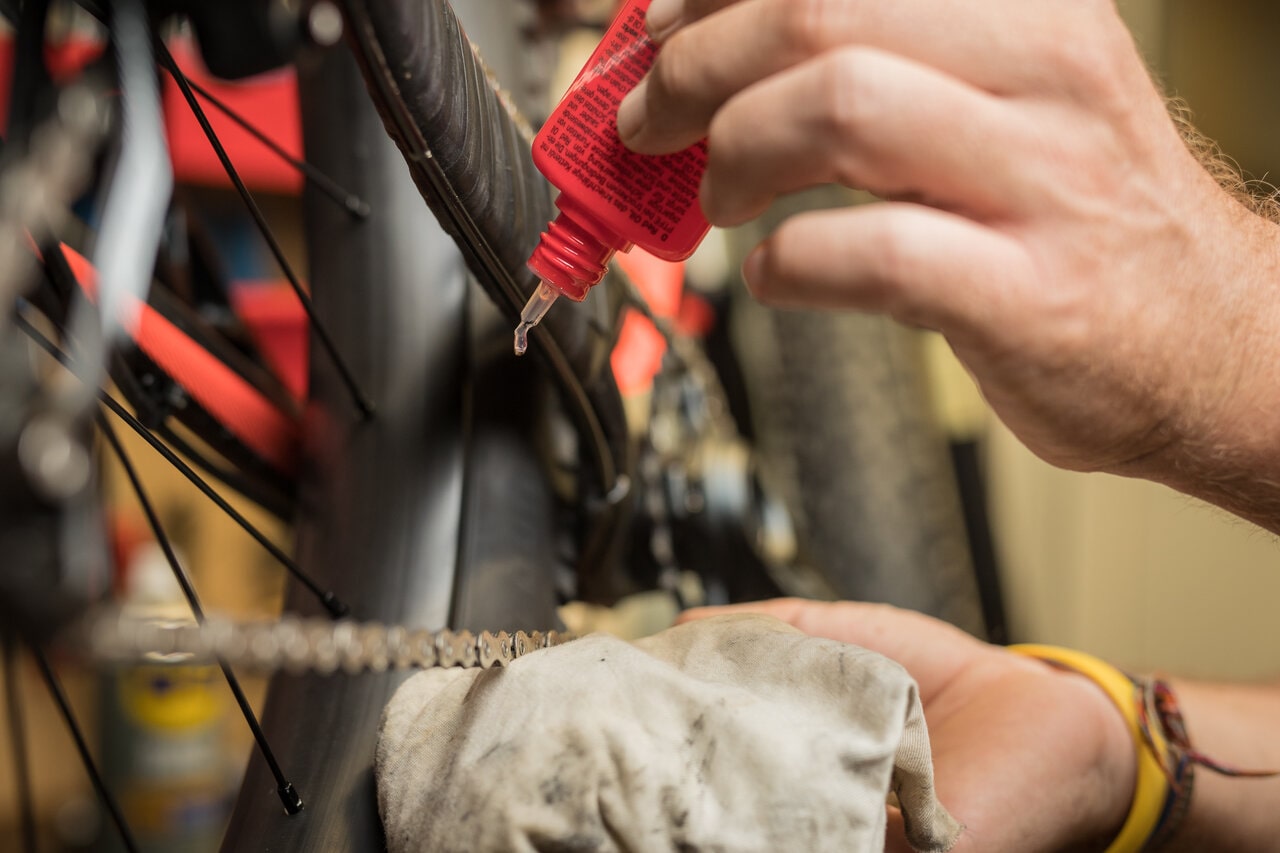 As an owner you can perform most frequent bicycle maintenance at home. This includes cleaning and lubing the chain, cleaning drivetrain components, and keeping the tires pumped up. Additionally, making sure that all bolts on the bike are torqued to spec can go a long way in preventing expensive damage and even crashes.
Finally, all warranties exclude wear and tear which naturally occurs as the bike is being ridden, even as intended.
If a defect in the manufacturing process is discovered to be statistically significant, the bicycle manufacturer will issue a recall and replace the defective bike or bike part under warranty. When a recall is issued, it's important to get the recalled part replaced immediately and not ride the bike until the defect has been repaired or replaced. Once a recall is issued, the bicycle warranty might not cover the bike until the recall issue has been corrected.
If you plan on keeping your bike beyond the warranty term and prefer to have peace of mind that if anything needs to be repaired or replaced, it would be covered, you should consider an extended warranty. Not all extended warranties are the same or provide the same coverage, so it's prudent you understand what you're buying.
The most common concern of new bike owners is wear and tear. Many components of a bicycle, such as the drivetrain, brakes, bearings, and suspension components are designed to wear out as a part of normal riding. If a bicycle part moves it will eventually wear out and will need to be replaced before it causes more consequential damage. The extended warranty offered by Velocare covers the cost of replacing bike parts that have deteriorated through normal use of the bike.
It's important to understand that warranties only cover failures that can be directly attributed to defects in materials or craftsmanship, so if you lose control of your bike and crash with devastating damage, it would not be covered.
A bicycle insurance policy offered by Velosurance covers accidental damage and even theft of a bicycle. The policy is designed specifically to cover the risks associated with cycling, such as damage in a crash, a motorist versus bicycle accident, or even if the bike falls off the car's bike rack. The policy can also be customized with optional coverages such as worldwide coverage, vehicle contract protection, liability coverage and medical gap. The policy offered by Velosurance covers all bikes and that includes coverage for Class 1,2, and 3 ebikes