Once in awhile an unexpected movement arises in the cycling world and takes many by surprise. The most recent discipline to emerge is cyclocross racing and gravel riding, on very similar type bikes. Cyclists have discovered that cyclocross and gravel grinding are a great alternative to riding on traffic congested city roads, and as a testament to the sport, race events have been springing up around the country. Some of these are on closed cyclocross race courses and others on gravel roads, where traffic is rarely encountered. Interest in cyclocross in the US has been increasing at a staggering rate. The number of participant in USA Cycling sanctioned events jumped from 32,000 in 2005 to more than 130,000 in 2015.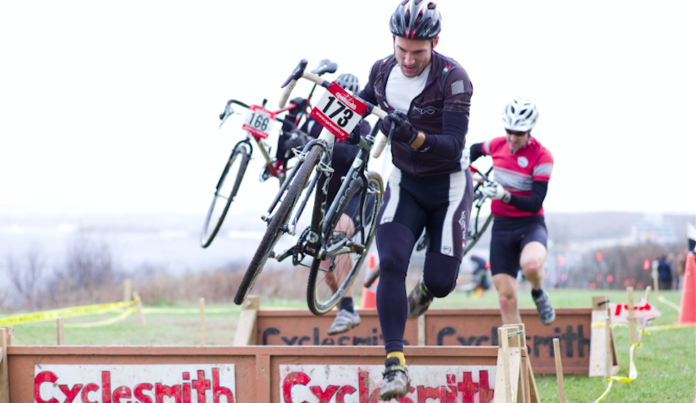 The geometry of cyclocross and gravel bikes is more relaxed than a traditional road bike with a shorter seat tube and a slacker head angle. These changes result in a longer wheelbase that makes the bike more stable and easier to ride on rough terrain. While most commonly made out of carbon fiber, cyclocross frames are designed with greater clearances to accommodate bigger knobby tires and prevent accumulation of dirt. While only recently starting to appear on road bikes, hydraulic disc brakes have been the norm on cyclocross bikes for the last decade. High-power and precise modulation of disc brakes makes riding on extreme terrain such as mud, grass, snow or sleet much safer.
This also means a cyclocross bike is perfect for gravel riding, wet weather training rides and commuting. Compact frames with short top tubes are rarely found on cross bikes as space is needed for carrying the bike on parts of the course and to give more ground clearance CX bikes have slightly higher bottom brackets.
You are certainly better off riding a CX or gravel-specific bike, but participants ride nearly every kind of bike, from mountain bikes to full-on road racing bikes with with stronger, pinch flat resistant tires.
Most cross-country mountain bikes, especially hard tail ones, make very adequate CX racers. A hardtail mountain bike will typically be lighter than a full suspension one, the weight difference is advantageous for acceleration; lack of the rear shock in a hard tail bike creates enough space "in the frame" to allow to you "shoulder the bike" when you have to carry it over particularly challenging sections. Most CX race courses are not as tight or technical as single track trails so running knobby tires isn't going to be an advantage. In fact, big knobbies might slow you down. Consider switching to a narrow pair of semi-slick tires, which are usually 1.7" to 1.9" in width. Many cyclocross tires have file thread center with side knobs; this combination allows the rider to carry speed on straight sections but have extra grips in corners.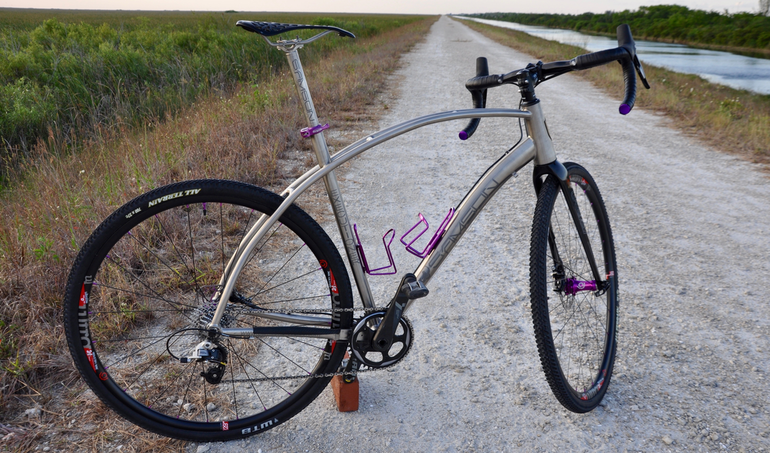 If you have a road bike that you don't mind getting dirty, you could convert it into a CX racer by switching tires and pedals, and optionally brakes.
Assuming your current road bike has enough clearance to fit wider tires, the CX3 cyclocross tire from Bontrager is a nice choice for most 'cross conditions. Medium knobs offer good traction and cornering in mud and other loose conditions, while still being able to roll adequately on paved surfaces.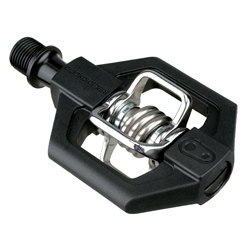 Those stiff and clunky road pedals and cleats have no place on the cyclocross course. They'll collect too much debris, and you'll have a difficult time when you're forced to run with the bike on your shoulder. The Crank Bros Candy 1 mountain bike pedals (and cleats) offer quick engagement, won't get too packed with mud, and are wide enough to offer just enough of a platform to briefly support your foot until you engage the cleat.
Finally, if you have cash to blow, you could just go out and buy a CX bike. As with all emerging sports, technology is changing fast, and major bike manufacturers are paying attention by increasing the CX and gravel bike product lines to fill the need as more riders enter this new segment of cycling. Every major manufacturer now has at least one CX model in their line-up.
A typical cyclocross race course is a loop anywhere between 1.5 and 3 miles that stretches over a wide variety of terrain, from paved surfaces to rooty and muddy off-road. The loop is sprinkled with a variety of obstacles, some designed to test your technique, others are simply impossible to ride. Obstacles vary from man-made barriers such as log-overs and steep gravel climbs to long mud sections, stair climbs, river crossings and technical singletrack.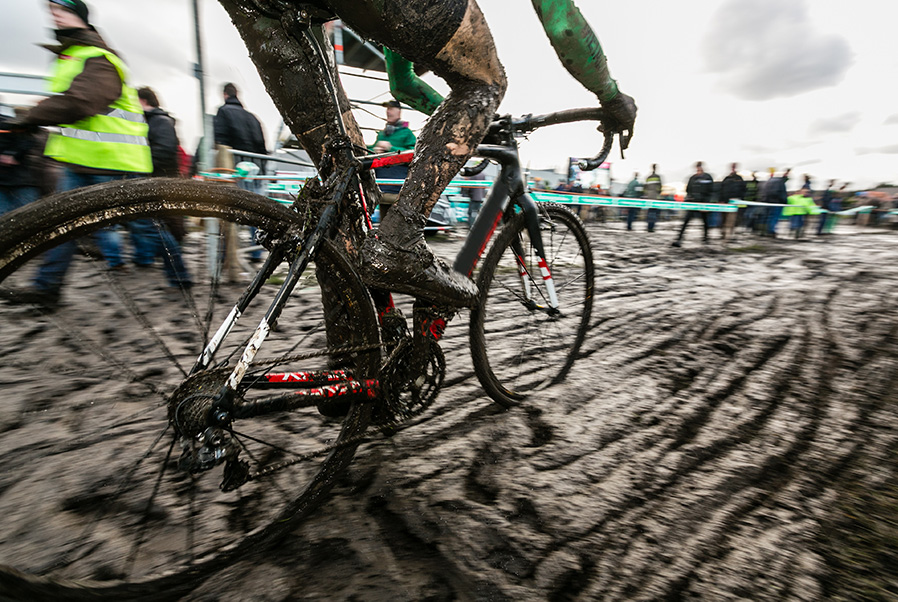 A usual race lasts an hour plus a lap. Due to tightness and size of the course riders are usually divided into waves. Part cycling, part stunt riding cyclocross is a phenomenal workout with a great following and community. In many areas CX races gather rather significant crowds of spectators that motivate the riders to keep the pedals turning in the greatest and most miserable of conditions.
While covering the bike for theft and accidental damage, a Velosurance policy extends coverage to cycling apparel, spare parts and accessories, such as a racing wheelset or a bike computer, and provides race fee and rental bike expense reimbursement for those situations where the bike is lost or damaged before an event. Medical coverage option can mitigate or eliminate the annual out-of-pocket expense in case of an injury.